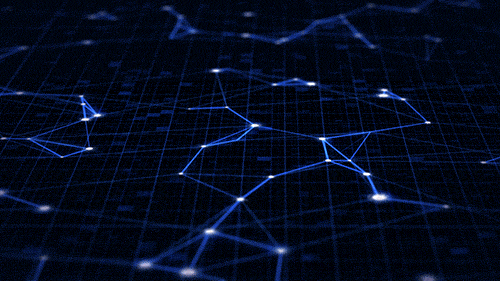 At the heart of our successful blueprints are our technical experts
Advanced Technologies was formed as a division to support our sales team. This team of individuals are some of the highest and most experienced technology consultants in the country. As we do not believe in a one-size-fits-all type of solution, this team is strategic in providing value-added consultation services. This approach ensures that we deliver the best possible technology solutions, meeting our clients' often complex and challenging requirements.
Annually, our consultants go to strategic industry conferences around the world to learn about new concepts and technologies. They return with new and fresh ideas which we then incubate internally, before building these into new products or service offerings to our clients.
​
OUR
SOFTWARE LICENSING AND MULTI-CLOUD BLUEPRINTS
Like gold is to a merchant, software is to a business. It helps reveal previously unseen possibilities and create new business advantages.
We have, over the past 25 years, invested intensively in our knowledge
and experience of software solutions. It was destined that
software would shape the landscape of IT, starting with basic hardware
and moving up the stack as new potential has been discovered.
It was then that we started our pursuit of building a (now well-established) software engagement model that focuses on packaging various software offerings and services that lead, to enhancing the software solutions that our clients are investing in.
As we continuously invest in new services that deliver a modern licensing vision, aimed to help clients transformation through cloud adoption as well as on-going managed support.
Key benefits our clients' enjoy from us are our abilities to offer solutions from multiple vendors as well as offer value-added consultation, implementation and integration services, that are matched with world class support SLA's designed to meet their requirements. We have years of experience in licensing and can assist customers with any software solution requirements, as well as multi-cloud environments.
One of the main cyber-risks is to think they don't exist. The other is to try treat all potential risks. Fix the basics, protect first what matters for your business and

be ready to react properly to pertinent threats.
- Stephane Nappo -
2018 Global CISO of the year
It may take 30 plus years to build a strong business, beat out the competition and become the best in your industry, but it will only take 10 minutes for a cyber criminal to ruin your reputation.
Digital transformation and hybrid IT services are becoming more elastic, being required to stretch further than ever before. As workloads grow past on-premise and expand into the cloud, deploying and maintaining cyber security policies becomes more complex and even costly if approached incorrectly. This can have a negative effect on your business as you are required to balance security risk with future services and product development. We have built a vast engagement model that ensures we deliver a full set of cyber security competencies, as well as a strong contingent of specialist consultants.
Our approach is to build a tailor-made solution to meet each client's requirements and industry's regulatory framework with a great deal of attention. Furthermore we enable support options which are aimed to help our clients through their digital transformation journey, while mitigating risk and providing security agility with predictable cost across multiple devices, infrastructure, on-premise or in the cloud.
BESPOKE
SECURITY SOLUTIONS
BUSINESS CONTINUITY AND DISASTER RECOVERY
GOVERNANCE RISK & COMPLIANCE
Defining organisational policies, procedures and processes, we are able to assist organisations to achieve their objective, reduce risk, improve control effectiveness and meet security and compliance that is relevant to their specific regulatory requirements.
We align with ISO 22301 to assist our clients in building their Business Continuity Plan in-order to ensure that their organisations are able to continue operating following a disaster. Our tailor-made DR plans allow for structured recovery methods with defined processes, as well as tried and tested recovery systems.
CYBER SECURITY CONSULTING
With the adoption of the Top 20 Critical Security Controls, we are able to assist clients in building a qualitative risk overview and align to industry's best practices, ensuring that we build a cybersecurity roadmap and execution strategy to align with various frameworks, e.g. ISO, NIST, etc.
Through user conditioning and our accredited training, we are able to assist clients to build awareness within their organisations. We provide clients with the means to test resilience through: social engineering simulations, phishing, vishing, social media and more.
VULNERABILITY ASSESSMENTS
We assist clients in building a view of their vulnerabilities across existing infrastructure, whether on-premise or cloud. We classify assets to identify business priorities which are then used to build a view of compliance for various frameworks, i.e. IOS, PCI-DSS and identify critical risks based on quantified data.
Our web application scanning service provides clients with an extensive view of vulnerabilities across any web-based service or IoT devices. Aligning to the OWASP Top 10 critical risks, we assist clients through deep scanning tools to build a view of: SQL injections, cross site scripting vulnerabilities, identifying malware and infected pages.
Despite no longer being a compliance requirement, testing all security controls put into place, is vital to an organisation's risk profile. Establishing a view of malicious threat actors helps clients to understand the methods used by attackers. This view is generated through either white, grey, or black box assessment services, with on-going maintenance/remediation.