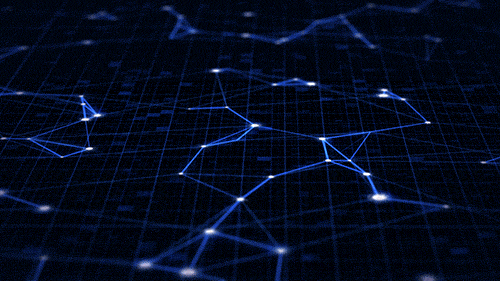 At the heart of our successful blueprints are our technical experts
Advanced Technologies was formed as a division to support our sales team. This team of individuals are some of the highest and most experienced technology consultants in the country. As we do not believe in a one-size-fits-all type of solution, this team is strategic in providing value-added consultation services. This approach ensures that we deliver the best possible technology solutions, meeting our clients' often complex and challenging requirements.
Annually, our consultants go to strategic industry conferences around the world to learn about new concepts and technologies. They return with new and fresh ideas which we then incubate internally, before building these into new products or service offerings to our clients.
​
We provide solutions that accelerate business, reduce cost and increase productivity. We support enterprise hardware that enables businesses to meet new workload challenges, whilst providing agility to enable convergence, as well as ensuring a future-proof datacentre. Integrated with management software, we are able to monitor, manage and optimise infrastructure according to best practices.
SERVER AND STORAGE
SOLUTIONS
Hyper-converged infrastructure, although still an evolving technology, has received increased attention as a technology that can simplify architecture of virtual environments. Through integration of compute, storage and virtualisation,
we can offer solutions with greater scalability, reliability and performance.
HYPER - CONVERGED
SOLUTIONS
HYPER - CONVERGED SOLUTIONS
With the risks to business data ever- present, the need for Data Protection has become more important than before. We provide solutions designed to cater for the modern datacentre that meets clients RPO and RTO objectives, while being simplified and efficiently scaled out with data growth and the ability to tier to-and-from cloud platforms, providing additional recoverability resilience.
DATA PROTECTION
SOLUTIONS
DATA PROTECTION SOLUTIONS
A modern datacentre requires virtualisation of all servers and services. Doing so, will lead to increased IT agility, flexibility and scalability whilst creating significant cost savings. By utilising commodity hardware, we attempt to increase resource utilisation by partitioning physical servers into several multiple virtual servers, each running its own operating system and applications.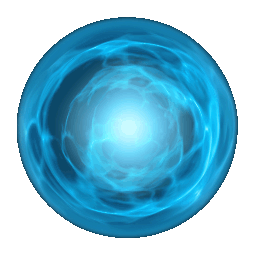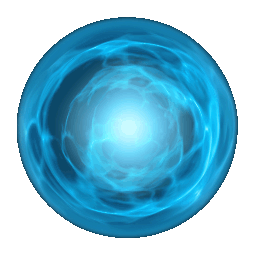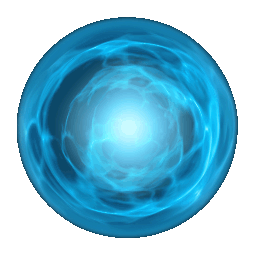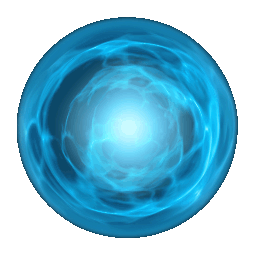 SD-WAN allows companies to build higher-performing, cost-effective WANs, while using commercially available Internet Access links. Businesses can now build-as-you-grow or entirely replace expensive WAN connections. SD- WAN supports quality of service by application level awareness, giving priority to the most critical apps. This may include dynamic path or moving applications to faster links.
Our Security Fabric Solutions deliver broad protection and visibility for every network segment, device and appliance, whether the client is in the cloud or on-premise. SD-WAN allows companies to build higher-performance, cost effective WANs using commercially available links while increasing security management. We cover: user devices, wired/wireless connections, VPN, physical DC security, cloud, and more.
SECURITY FABRIC SOLUTIONS
SECURITY FABRIC SOLUTIONS
We offer consultation, design and installation with project management for datacentre/computer room solutions:
​
Under Floor/Overhead Tray Infrastructure
​
Raised Flooring/Anti-static Rubber Matting
​
Network Cabinets
Enviro Monitoring Systems
Precision Datacentre Cooling
​
UPS, Inverters and Generators
FACILITIES AND
INFRASTRUCTURE
FACILITIES AND INFRASTRUCTURE
We have developed a unique Mobile Device Management (MDM) sales and support framework. Designed to gain visibility and control of company and employee owned devices that connect/access your enterprise resources. Delivered through secure tools that include over-the-air distribution for Apps, as well as data and configuration settings on all types of devices, making it easy for you to turn mobility into your competitive advantage.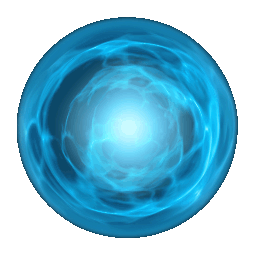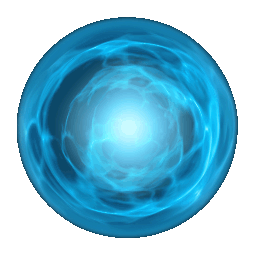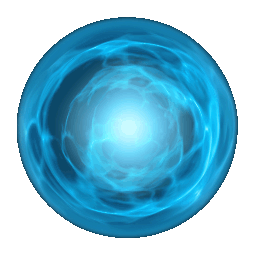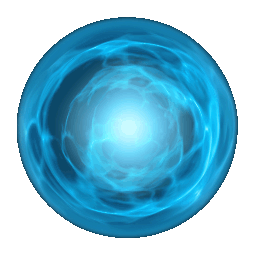 OUR
SOFTWARE LICENSING AND MULTI-CLOUD BLUEPRINTS
Like gold is to a merchant, software is to a business. It helps reveal previously unseen possibilities and create new business advantages.
We have, over the past 25 years, invested intensively in our knowledge
and experience of software solutions. It was destined that
software would shape the landscape of IT, starting with basic hardware
and moving up the stack as new potential has been discovered.
It was then that we started our pursuit of building a (now well-established) software engagement model that focuses on packaging various software offerings and services that lead, to enhancing the software solutions that our clients are investing in.
As we continuously invest in new services that deliver a modern licensing vision, aimed to help clients transformation through cloud adoption as well as on-going managed support.
Key benefits our clients' enjoy from us are our abilities to offer solutions from multiple vendors as well as offer value-added consultation, implementation and integration services, that are matched with world class support SLA's designed to meet their requirements. We have years of experience in licensing and can assist customers with any software solution requirements, as well as multi-cloud environments.
We have developed a unique framework which allows our clients to leverage vendor initiatives to try new technologies. Clients can see potential return of investment by setting up production-ready cloud trials, deploy labs, build a business case and utilise training resources
We offer a broad spectrum of software asset management services designed to be specific to your organisation, after engaging to understand your unique requirements. These services include; planning, policies & processes, inventory, compliance, skills transfers and much more
SOFTWARE ASSET
MANAGEMENT
One of the main cyber-risks is to think they don't exist. The other is to try treat all potential risks. Fix the basics, protect first what matters for your business and

be ready to react properly to pertinent threats.
- Stephane Nappo -
2018 Global CISO of the year
It may take 30 plus years to build a strong business, beat out the competition and become the best in your industry, but it will only take 10 minutes for a cyber criminal to ruin your reputation.
Digital transformation and hybrid IT services are becoming more elastic, being required to stretch further than ever before. As workloads grow past on-premise and expand into the cloud, deploying and maintaining cyber security policies becomes more complex and even costly if approached incorrectly. This can have a negative effect on your business as you are required to balance security risk with future services and product development. We have built a vast engagement model that ensures we deliver a full set of cyber security competencies, as well as a strong contingent of specialist consultants.
Our approach is to build a tailor-made solution to meet each client's requirements and industry's regulatory framework with a great deal of attention. Furthermore we enable support options which are aimed to help our clients through their digital transformation journey, while mitigating risk and providing security agility with predictable cost across multiple devices, infrastructure, on-premise or in the cloud.
CYBER - SECURITY
FRAMEWORK & IMPLEMENTATION
CYBER - SECURITY
FRAMEWORK & IMPLEMENTATION
BESPOKE
SECURITY SOLUTIONS
BUSINESS CONTINUITY AND DISASTER RECOVERY
GOVERNANCE RISK & COMPLIANCE
Defining organisational policies, procedures and processes, we are able to assist organisations to achieve their objective, reduce risk, improve control effectiveness and meet security and compliance that is relevant to their specific regulatory requirements.
We align with ISO 22301 to assist our clients in building their Business Continuity Plan in-order to ensure that their organisations are able to continue operating following a disaster. Our tailor-made DR plans allow for structured recovery methods with defined processes, as well as tried and tested recovery systems.
CYBER SECURITY CONSULTING
With the adoption of the Top 20 Critical Security Controls, we are able to assist clients in building a qualitative risk overview and align to industry's best practices, ensuring that we build a cybersecurity roadmap and execution strategy to align with various frameworks, e.g. ISO, NIST, etc.
Through user conditioning and our accredited training, we are able to assist clients to build awareness within their organisations. We provide clients with the means to test resilience through: social engineering simulations, phishing, vishing, social media and more.
VULNERABILITY ASSESSMENTS
We assist clients in building a view of their vulnerabilities across existing infrastructure, whether on-premise or cloud. We classify assets to identify business priorities which are then used to build a view of compliance for various frameworks, i.e. IOS, PCI-DSS and identify critical risks based on quantified data.
Our web application scanning service provides clients with an extensive view of vulnerabilities across any web-based service or IoT devices. Aligning to the OWASP Top 10 critical risks, we assist clients through deep scanning tools to build a view of: SQL injections, cross site scripting vulnerabilities, identifying malware and infected pages.
Despite no longer being a compliance requirement, testing all security controls put into place, is vital to an organisation's risk profile. Establishing a view of malicious threat actors helps clients to understand the methods used by attackers. This view is generated through either white, grey, or black box assessment services, with on-going maintenance/remediation.